29.09.2007

Back to our mystery site this afternoon for a few hours, and a pleasant few hours they were too, with lovely warm weather, and a beautiful late summer's evening out in the Welsh coutryside, far away from the traffic and the hustle and bustle of daily life. Bliss

We started off today near to where we dug last time, and as soon as we had the capping off the omens were good with a nice 10oz codd appearing in the first shovelful of ash. Three hours, and a pretty large hole later, all we had to show were a further two codds and two small size Keiller pots between us. The promising seam from the last dig had petered out into nothing.

As we still had two or three hours digging left, we decided to move to another part of the tip. As usual after removing the capping, the first foot or so of ash was pretty compacted, with most of the finds broken, but soon we were glad we had moved. The first find of note was a necked 10oz Bangor City Mineral Water Co. octagonal codd, and soon after the first lid we've had off appeared; a Maw's White Carbolic Toothpaste, complete with base. We were on the up, and shortly after I pulled out a nice Hill, Llandudno ginger.

Among the usual bits of tat and the occasional piece of bulk, Stephen managed to unearth two Hills, a ginger and a barm beer, always nice to be able to add stuff to the shelves, and I managed a lovely local coffin flask from Wm. Rowlands of Bangor & Llangefni. The two best bits were another Hill blue top for me, this time nearly mint with only a small potstone in the blob and a small hairline to the rear, and Stephen dug out a lovely mint red print Horners cream pot. As daylight deserted us, it was time to fill in, pack up, and off home for a shower and a meal. All in all a very satisfying session, and one which bodes well for the next visit.
My take home bits: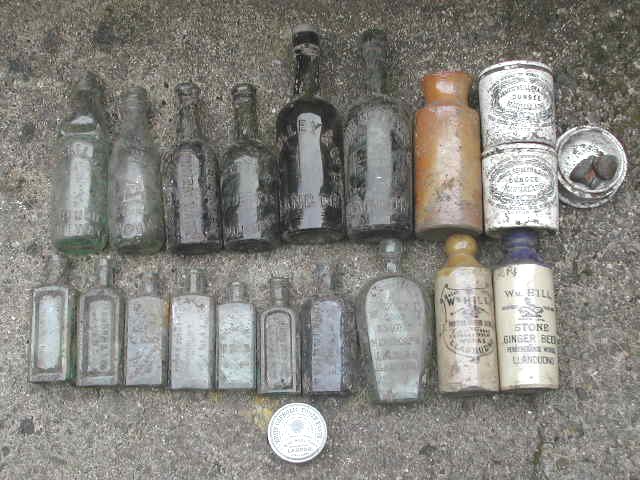 Our first lid off the site: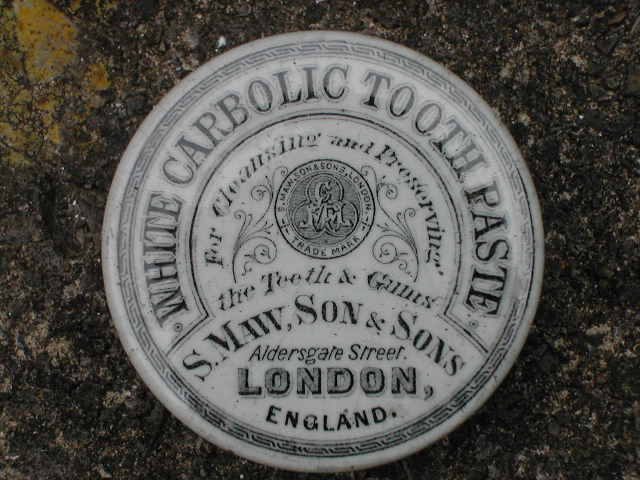 Wm. Rowland, Bangor & Llangefni coffin flask: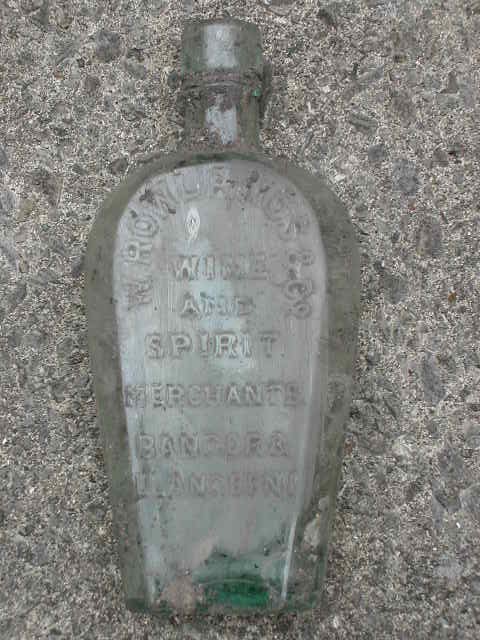 My two Hills: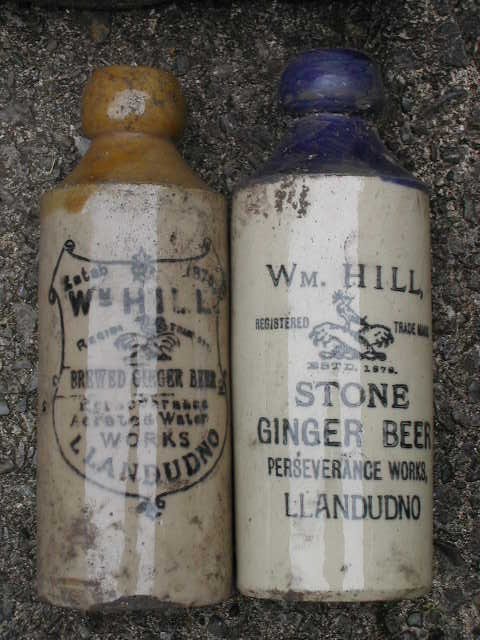 Some of Stephen's take home bits: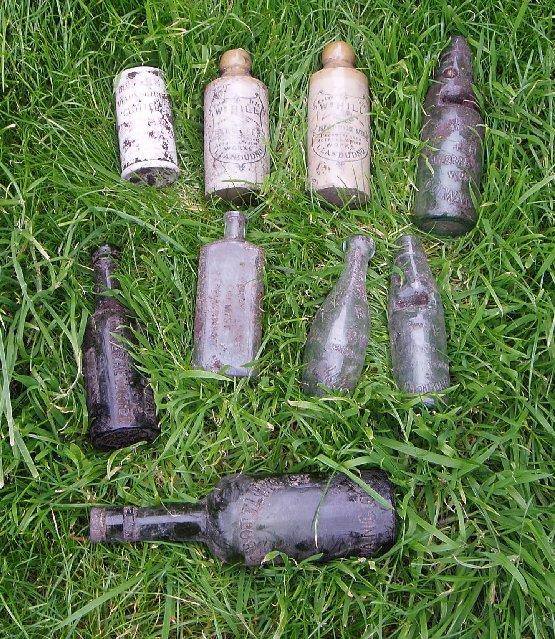 Closer view of Stephen's gingers & Horners: