28.01.2007

Another long journey today, this time down into the deep south. A 6 a.m. start, we made good time along almost deserted roads, and saw us getting into the ash at just after nine. Another old industrial site, this time a gasworks, and more concrete!! Luckily there had been some surveying work done which meant that the concrete had been ripped out in places - ideal for digging. Later on we were joined by some of the Shropshire lads.

Another very strange tip, with a mass of bottles in the top couple of feet of ash, and then nothing. There was quite a depth to the tip, which dated from the 1920's, but we gave up at about nine feet because of the scarcity of finds. Quite possibly there may be more stuff at greater depths, but a machine would be the order of the day to be able to reach them with the minimum of fuss.

Results on the day were disappointing, with plenty of necked codds and broken gingers coming out, plus loads of knackered beers. Also plenty of blues and greens and some bulk. Best find was probably a nice Derby All British ink, and saddest finds of the day were a lovely local flagon dated 1928, and a fantastic blue print advertising plate, also local.
View of the site: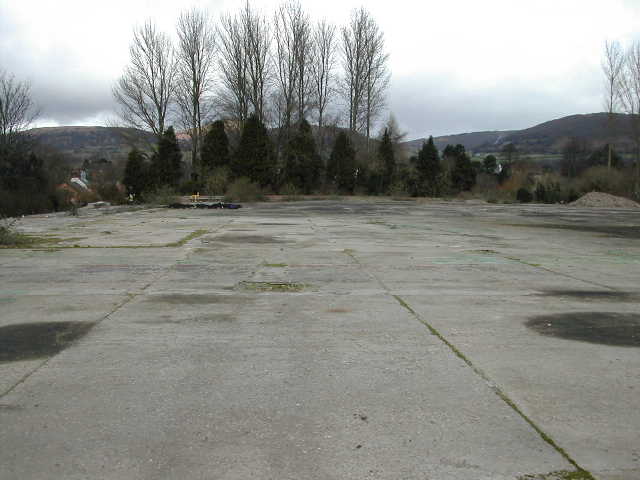 Stephen hard at work: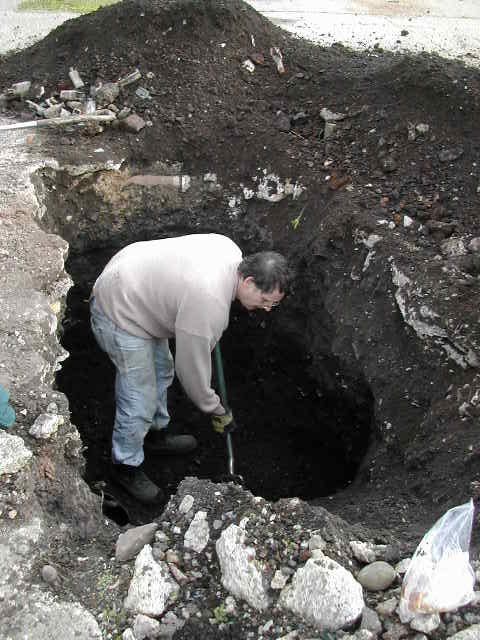 Still at it: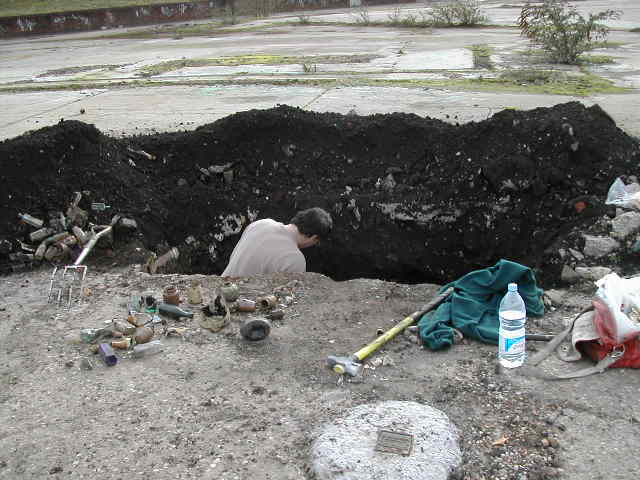 Some of the finds: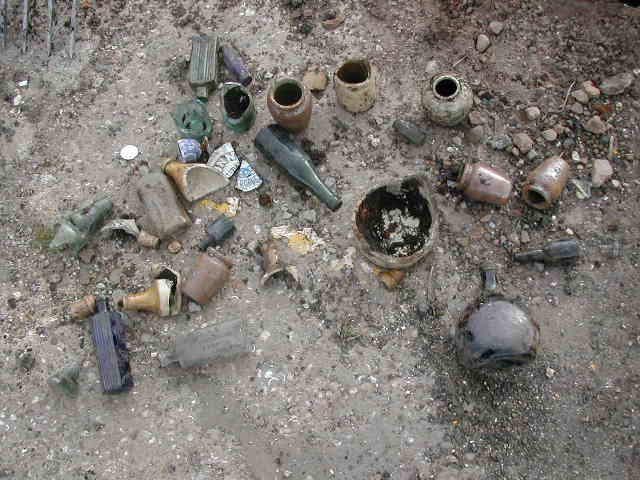 Paul & Angus take a break: