25.08.2007

A few months ago Stephen was given some information about a small farm tip in a village a few miles outside of Caernarfon. The informant remembered playing with bottles lying about on the tip when a child, but the age was unknown. The site has been left on file since then as we have been busy digging other (quite productive) tips this year. However, today we decided to check this out, being in the mood for less travel as the roads were clogged with holiday traffic on a Bank Holiday weekend.

The directions to the tip were typically vague, so there were no guarantees that we would find it on the day, and, after a quick stop-off at a local car boot sale, we found ourselves standing in a very soggy field with the sun obscured by low cloud and drizzle. As the day wore on the sun came out to reveal a glorious view: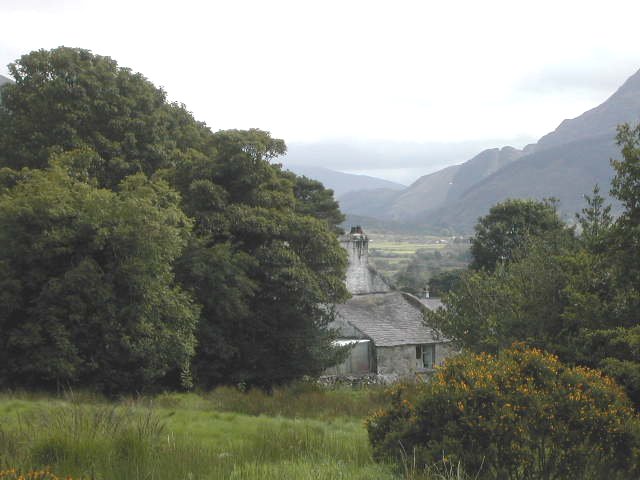 Checking it out, there was nothing much to catch the eye as a possible tip site until we spotted some classic signs over at the far end of the field.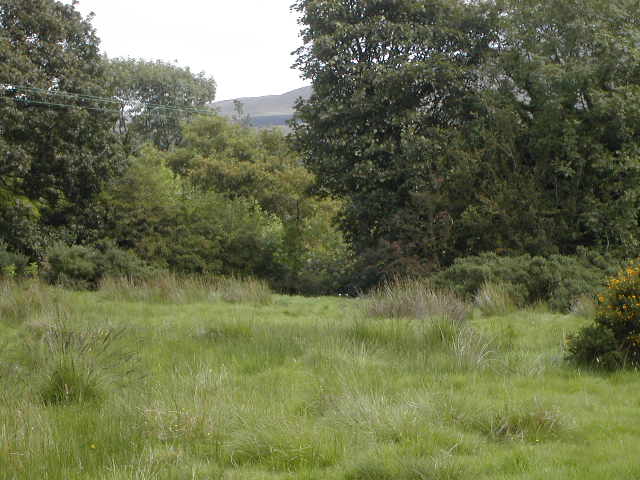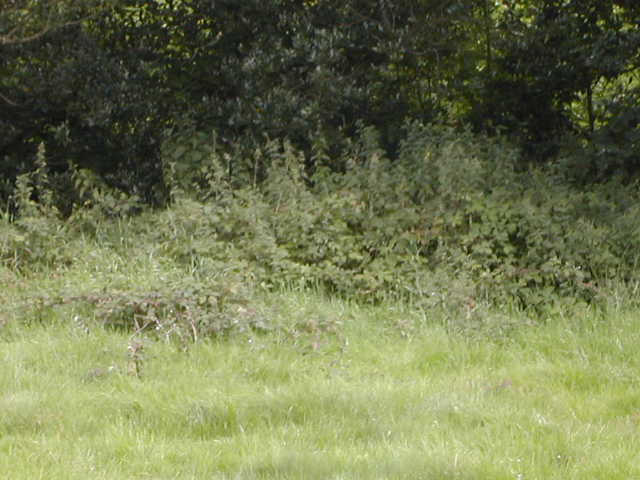 When we arrived at the spot it was immediately obvious that we had found what we were looking for, although at this stage the age of the tip was not evident. Probing produced the unmistakable "crunch" of ash, so off we went to get the digging tools to check it all out. Once we returned we had a good look about, and it seemed the tip was in a dried out stream bed. At least with the ground naturally dropping off at the edge of the field it provided plenty of cover against any of the normally nosey dog walkers who might use the nearby path, as can be seen in the photo below: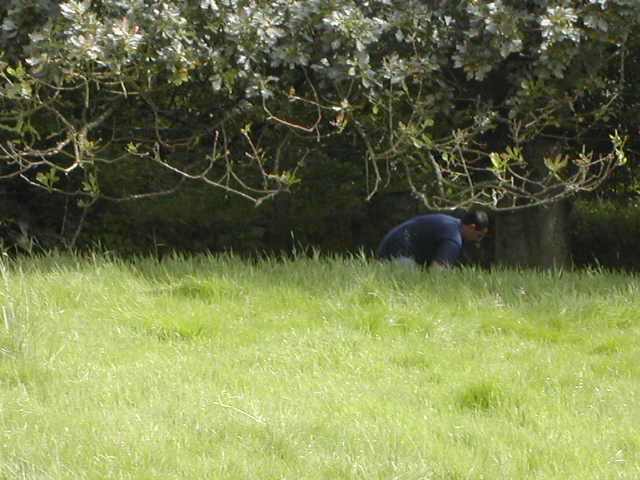 It was a strange tip, being decidedly late, with no obvious older parts to it, but with the odd item of good age mixed in with all the clear glass dross. The tip proved to be very shallow, with a maximum depth of about two feet, and surprisingly little ash. There were plenty of local bits coming out, sadly all broken, the first of which was a necked 10oz. Thomas & Edwards, Carnarvon codd. Over the next few hours plenty of broken local beers came out, together with a damaged Morris Evans, Festiniog large size Horse, Sheep & Cattle Oil which would have certainly found shelf space in my collection.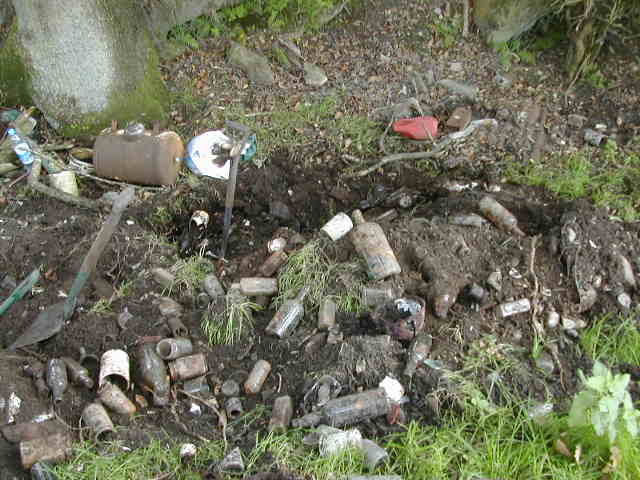 On the day it was Stephen who had the best of things, with a couple of very nice finds. One of these was a tiny cobalt blue penny perfume, with lovely embossed designs on both sides.
The star item was undoubtedly an early cobalt blue "CHALYBEATE WATERS, TREFRIW N.W." Personally I cannot recall seeing this type of Trefriw bottle before, only the small round versions, which can be found in both blue and amber. A lovely little bottle, and a worthy addition to any collection of North Wales bottles.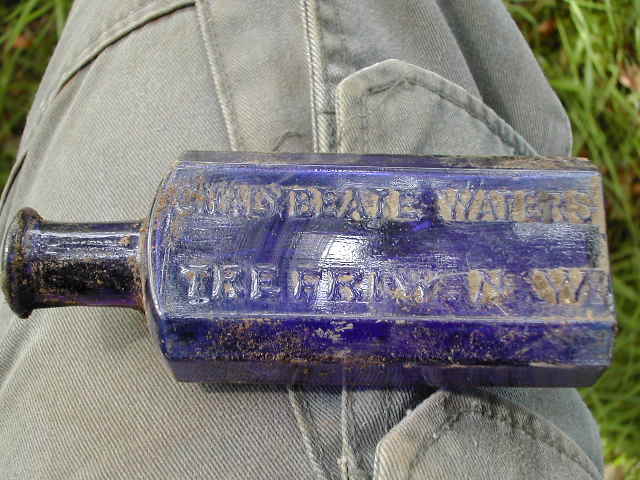 There is still plenty to go at here, and it will serve well as a back-up site when we feel disinclined to travel too far. It is a frustrating dig, with all the broken local bits proving to be heartbreaking for the local collector. Below are a couple of photos of the undug parts, hopefully there will be more goodies to come out from amongst the modern tat:
Saving the best (and most gut-wrenching) until last, here is Stephen with an unexpected find: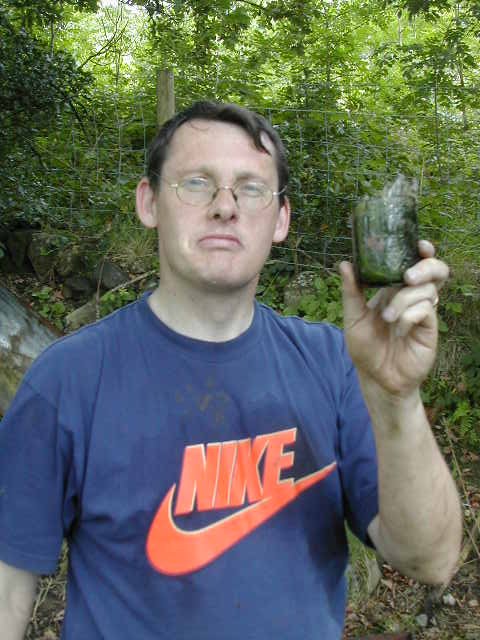 And what was it??

Incredibly, it was the bottom half of a 10oz. Hansards of Merthyr GREEN codd. What on earth it was doing all the way up here, in such a rural part of North Wales, we shall probably never know. It is highly unlikely that we will find any more (broken or complete), as Hansards stuff is never found up here usually. But there is always a chance.......