16.06.2007

Had a good session at the Gasworks today. First task of the day was to shift all the tree branches someone had thrown down the hole. When we had cleared those we discovered that a load of heavy rocks and some of the rubbish we had taken out over the weeks had also been thrown back in. All this took quite a while to shift, but we soon had the hole cleared once more. We then concentrated on shifting some more capping so that we could extend the hole, before stopping for some lunch. We took it down another couple of feet or so before calling it a day as it was just too hot to work. Just our luck, we have now come across what appears to be a telegraph pole lying across the hole with both ends well into the sides. We will have some trouble trying to shift this one I think.

Only one find today, a labelled Old Angus whisky bottle.

Sadly, this was to be our last session as a few days later the hole was filled in. We didn't manage to complete our mission to hit the bottom of the tip, but we still had some fun even though there were precious little finds for so much hard work. I'm sure that if we had hit bottom we would have been in amongst some great local bottles, but at least we do have one or two other ideas up our sleeves.
The extension to the hole is really motoring now. Soon be able to hit greater depths: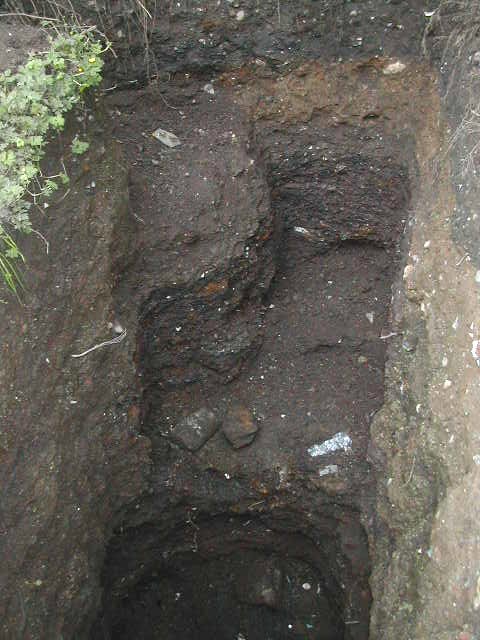 Looking down into the depths: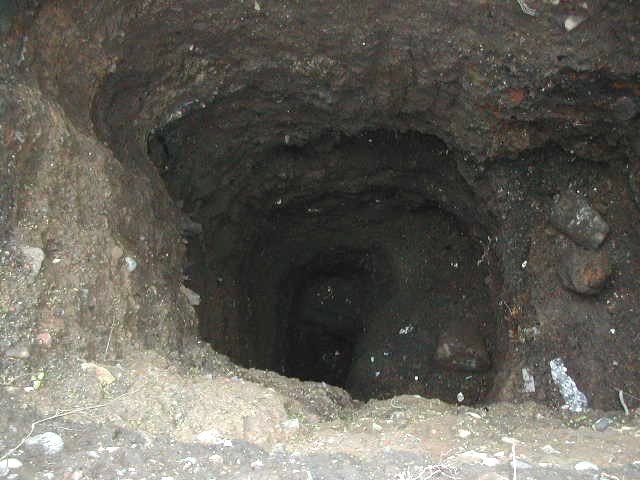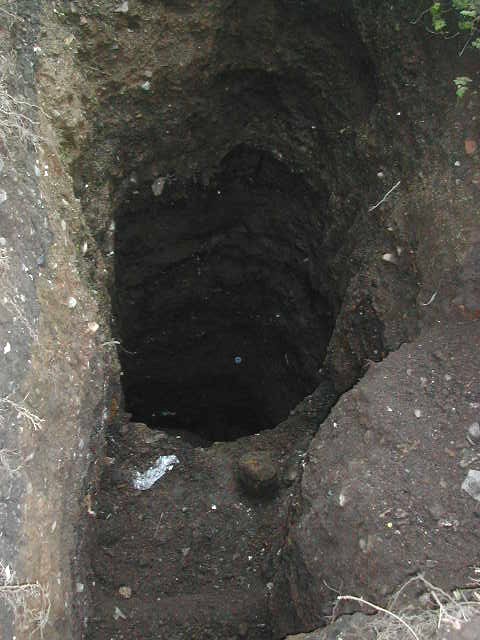 A last look at the scene: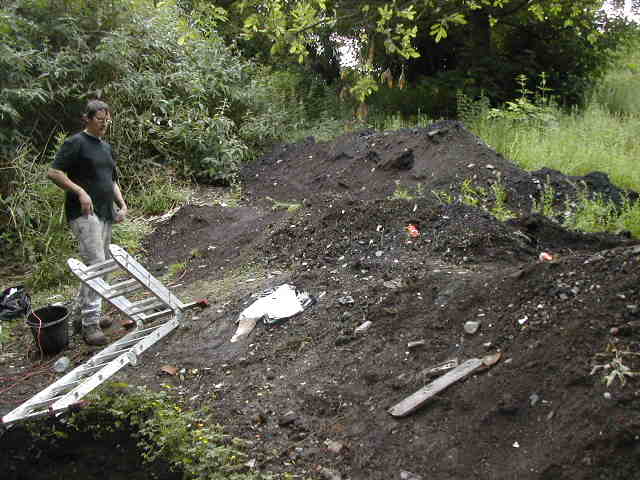 Old Angus: