13.10.2007

A solo stint again today, which meant another trip to the Gasworks. Although it promised some nice weather, it was pretty dull and cloudy all day. I carried on where I left off at the end of the last visit, getting down to the clay bottom, where some nice finds have been found in the past.

It was a very frustrating day today, with nothing worth mentioning coming out at all. It was piece of tat after piece of tat to be honest, and I thought I would be going home empty-handed. After lunch it began to rain, steadily getting worse as the afternoon wore on. I eventually decided to call it a day about quarter to two, and began caving in.

Finally......a find!! a nice little brown jug poison appeared in the side of the hole. At least I had something to take home, and decided that was it as I was getting progressively wetter. A couple more swipes across the ash face, and what appeared to be a clear glass sauce fell at my feet. Cursing, I picked it up, and found that it had a handle. Wiping it clean I found that it was a vinegar?? bottle, printed with the Corona soft drinks logo. Thomas & Evans, of Porth in the Rhondda, the manufacturers of Corona, took over the Castle Mineral Water Works in 1936. As the premises were fitted out with the apparatus they needed they continued production of the drink in Caernarfon for a very short time, before turning the works into a depot only. So a nice little local piece for the collection at last, not something which happens very often at the Gasworks.
Digging in progress: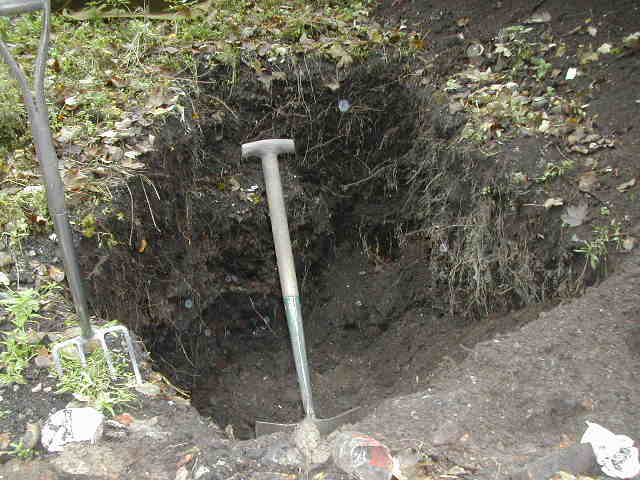 Nice fresh, but decidedly sparse, ash: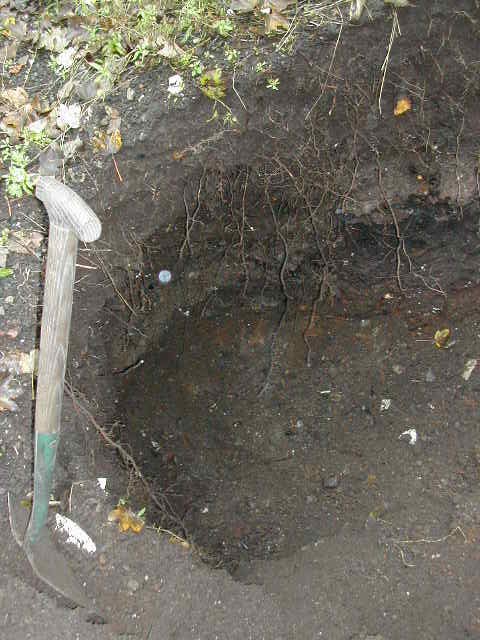 A nice little jug poison: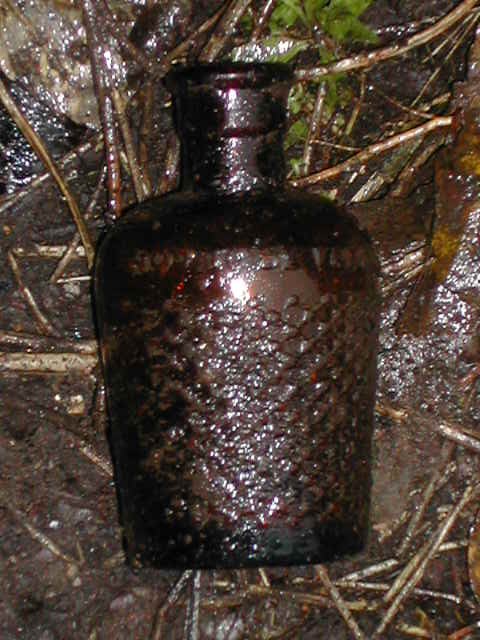 The Corona vinegar?? bottle: