09.11.2007

Another late afternoon visit to our mystery site today, with high expectations after our results the last time.

It turned out to be slightly disappointing today, but after saying that we still pulled out a few nice bottles. No blue tops or lids today, the best finds being Stephen's all-white champagne shape ginger: "John Stevenson, Whitby," and a lovely local chemist bottle which we hadn't seen before. My best find was a great "Cunningham & De Fournier" pickle jar. Other finds included a couple of codds & gingers, a Ruthin hamilton, and Stephen pulled out a mini hoard of Camwal cylinders (most of them damaged and thrown back) and a few local beers for the collection.

It was a good session, with a few nice finds, and it's always a pleasure to be out in the fresh air.
Stephen's take home bits: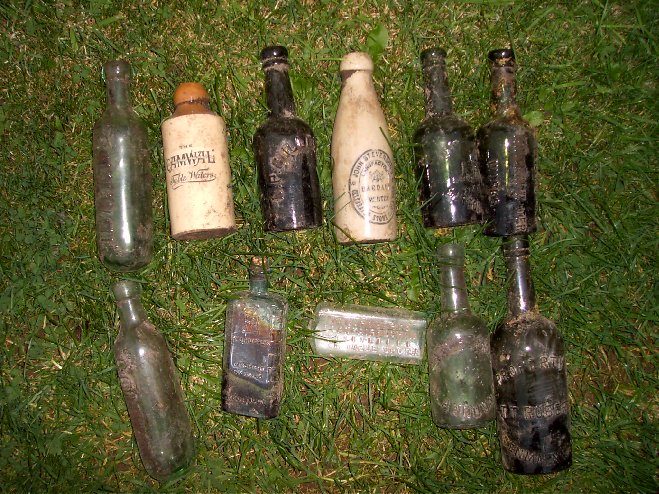 My take home bits: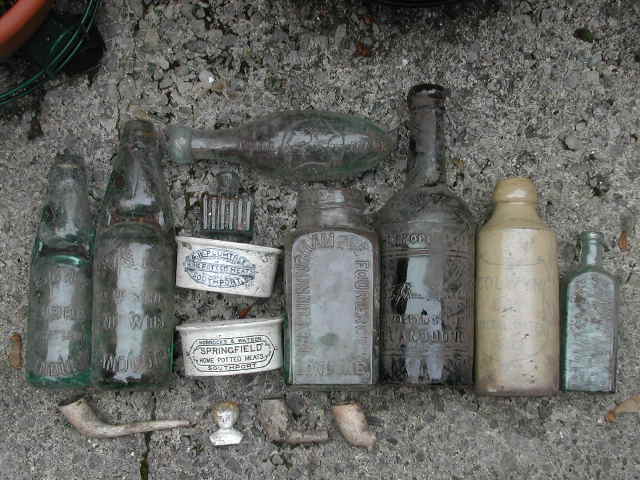 A nice ginger: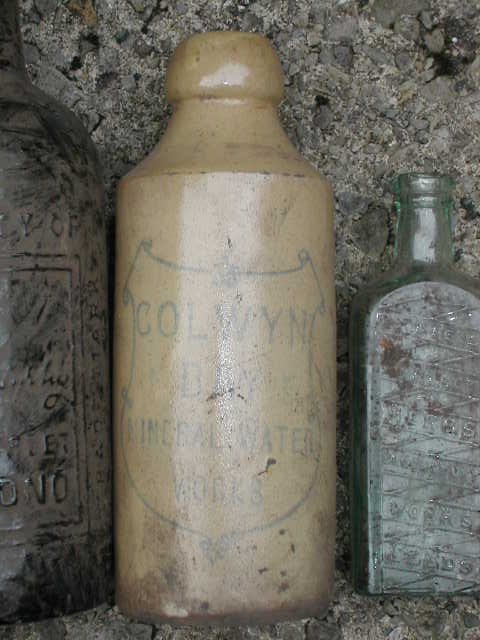 A couple of nice codds: