09.02.2008

We made our first visit of the year to our mystery site today. As usual hopes were high of some goodies, but it turned out to be a frustrating day to say the least.

After removing the capping we were straight into dry ash, but this didn't last long as all the rain we've had recently had raised the water level up considerably. At a guess we lost about a foot in depth with the water rising when we hit the three foot mark. First hit was for Stephen, with a nice codd, then it was my turn with two quickfire 6oz. skittles: a Cambrian Ruthin and a Stretton Hills. Very little came out of this hole, although I did pull out a 10oz. Hill Beavis codd before giving up on it.

Deciding that enough was enough, we abandoned the hole and picked a couple of new spots. Stephen chose a spot not too far away, while I moved over very near where I pulled out the blue top on my last visit. After sinking a good sized hole I had only found two local beers and a green hexagonal poison. Also appearing was a lovely Salt's Ales and Stout ashtray, sadly busted. Stephen, meanwhile, was having a better time of it. Soon after cutting through the capping he pulled out a nice Cherry Tooth Paste lid, and also one of the rarer Thomas & Edwards Carnarvon gingers. Staying where he was he pulled out a few more bits before we called it a day.

Thoroughly pissed off with the scarcity of finds in my hole I decided to have one last pop and moved over to a fresh spot. As soon as I removed the capping something buried very shallowly in the ash gave a solid thud as my shovel hit it. Scraping away with the fork revealed yet another Hill blue top. This is my fourth now from this site, but frustratingly they are all the same type. If only I could dig one of the oval print versions. Nothing much else came out of this hole either, and we were not too fussed when time came to call it a day.

Not the best of days on here, but a few good bits to take home regardless. This is a strange tip, with most of it heaving with bottles, but there are also some very sparse patches. Pot luck dictates where we dig, of course, but it does really cheese you off when you hit one of the poor bits when you know well that there are prize bottles not too far away.
The few bits I took home: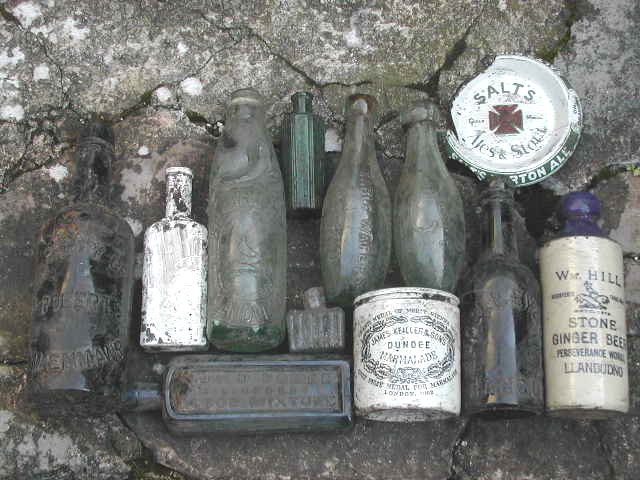 The Hill blue top in all its glory: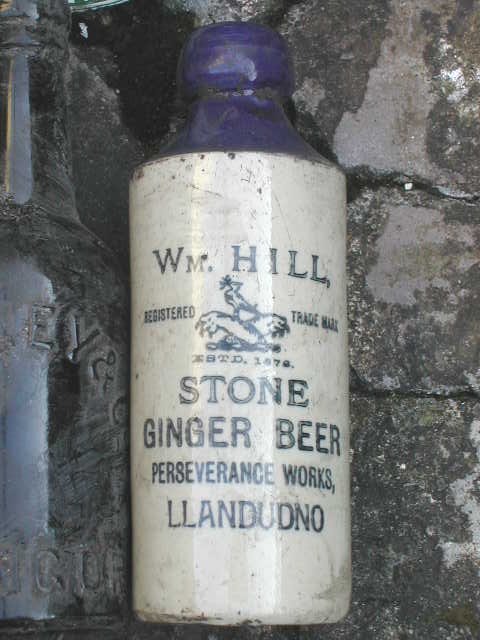 The busted ashtray. Too far gone to be repaired, which is a pity as it would have gone into the collection: