06.10.2007

Today we decided to travel, and made our way for the first time to Carrington, on the outskirts of Manchester. This is a well-known tip, having been dug regularly for quite some time. Normally there is plenty to be had on here, although most of it is consists of large quantities of plain impressed gingers, plenty of bullet stoppers, and the odd codd. Some nicer bits do occasionally appear, such as amber Salford codds and bullets, and Murat dumpy codds, in both standard and bulb neck variations.

Having left Caernarfon just after nine a.m., we arrived shortly before eleven o'clock. After a lengthy walk to the digging spot we were soon merrily digging away. An essential tool here is a pick, as the capping is rock hard, but we were soon into fresh, dry ash. It turned out to be an extremely frustrating day, with almost everything we found broken, and the few whole bottles we did find made for a disappointing result on the day. There were a couple of heartbreaking finds too, with a broken amber codd and bullet for Stephen, and a necked dumpy codd for me.

Even though the results were poor on the day, the site could be worth another visit in the future.
A bullet stopper appears from the ash: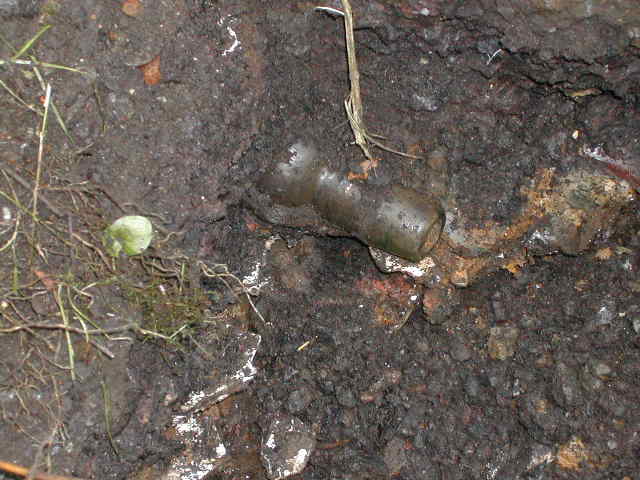 My first ever bullet find: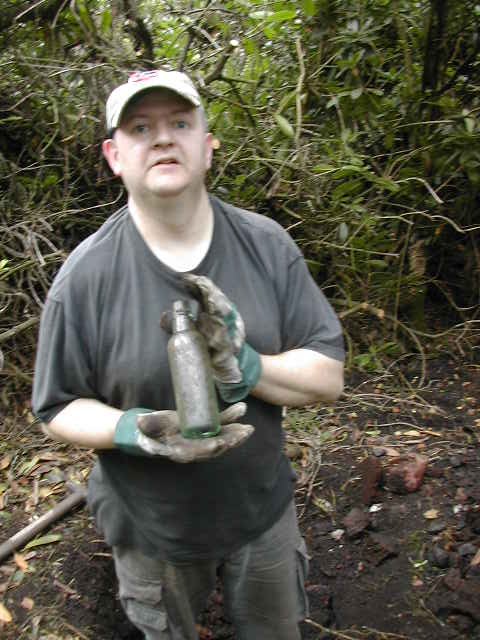 Stephen digging away (& praying for a complete bottle?):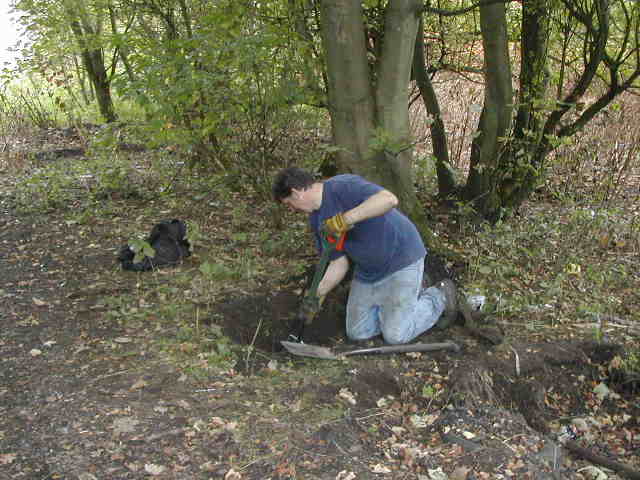 A dumpy codd sees the light of day:




Not to be though: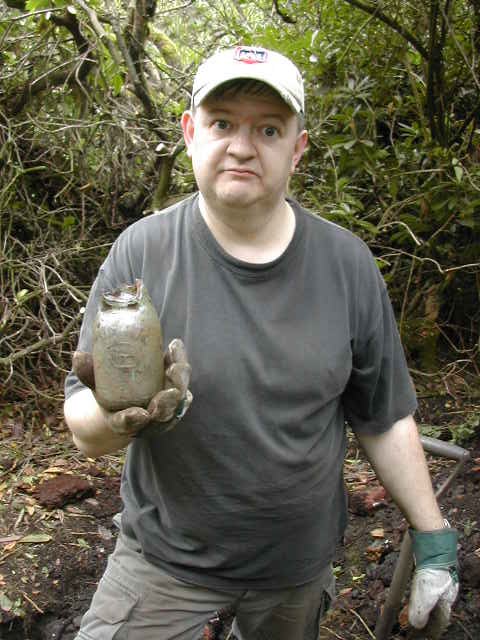 Something amber & interesting in Stephen's hole: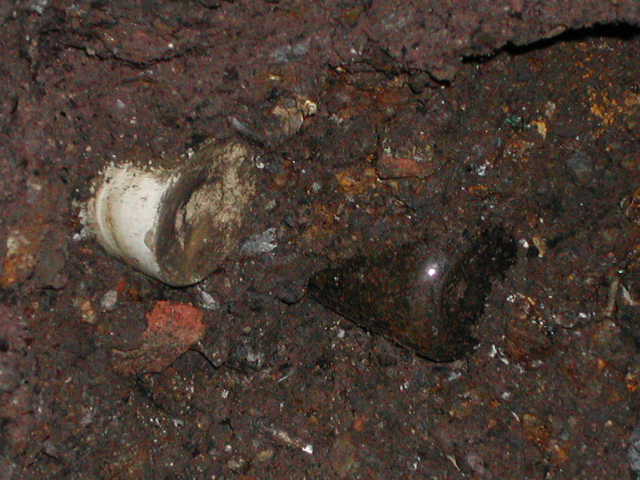 Sadly par for the course on the day: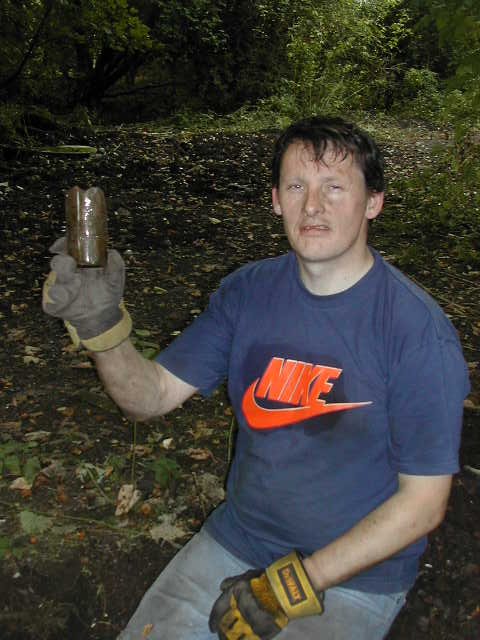 The few finds we had: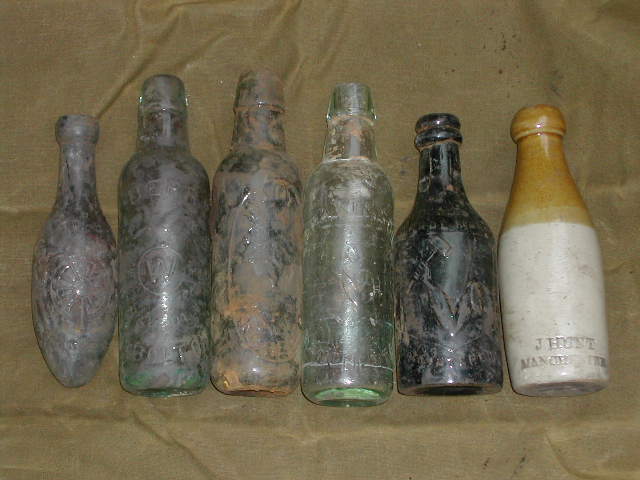 But at least we made a new friend: