02.03.2008

Today we had a new member of the digging crew join us for his first dig in many years. Stephen could not join us today due to Mother's Day duties, so it was just Nial and myself who paid a visit to our well hammered site for another session tackling the bit of fresh we recently found.

A latish start meant that we had our work cut out if we were to hit bottom today. In the end we didn't make it, but the bottles that were beginning to appear were a good sign that there are still some goodies lurking in the depths of this tip. As usual there were plenty of bits appearing from the first couple of feet, mostly broken, and then a pretty sparse layer of ash until a depth of about seven feet was reached.

First to come good was Nial when a ginger appeared in the side of the hole. First impressions were that it was broken, as it was very loose in the ash, but it came out complete. An Ellis Ruthin long necked crown lip example. Soon after out came a codd, but it had been adapted into a money box. Some of Nial's other bits were a small size Virol, a nice Congreave's Balsamic Elixir, and a huge crude jam jar.

Some of my bits from the upper levels included a nice brown Boots Cash Chemists, together with two Boots printed pot lid bases, a handful of inks, and two nice green minerals. From the depths came a large size Virol, a Dobson's Patent codd, and my prize find of the year so far, an extremely rare "JOHN LITTLER, LLANDUDNO" ginger. Although damaged, this is well worth repairing as it is only the fifth recorded example. This seam also produced three more broken gingers, and well over a dozen bust codds from one little corner of the hole. Signs of things to come?

By the time the hole had been filled in it was pretty dark for what was the end to a very enjoyable day. All in all a pretty good reintroduction to the hobby for Nial, and hopefully the first of many digs.
On our way: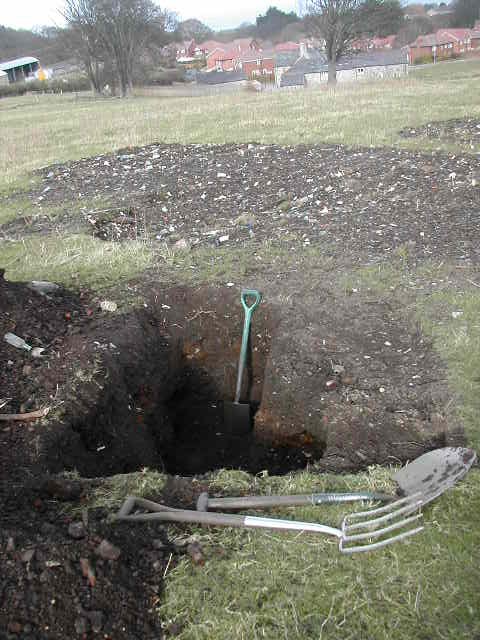 My take home bits: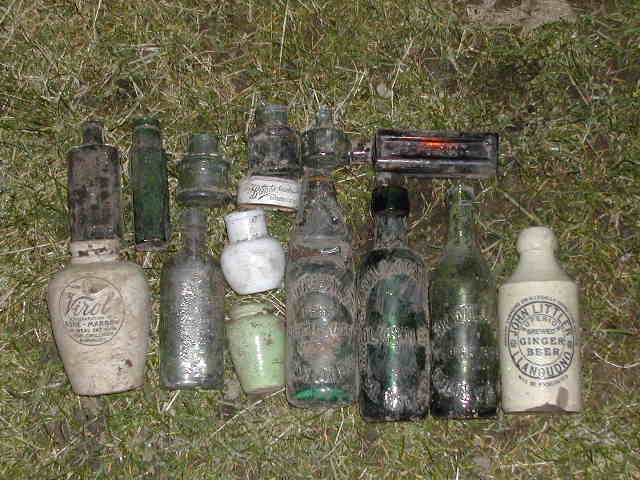 A closer view of the Littler ginger: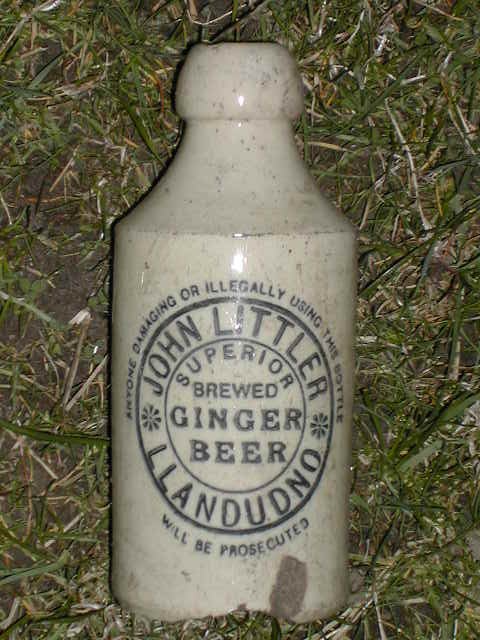 Nial's take home bits: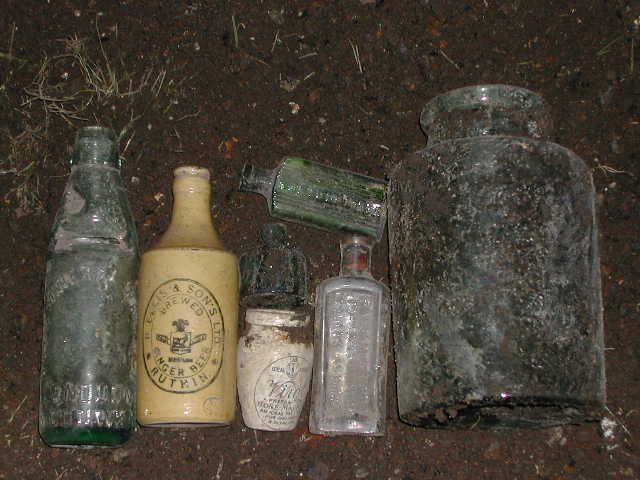 Nial with his "money-box":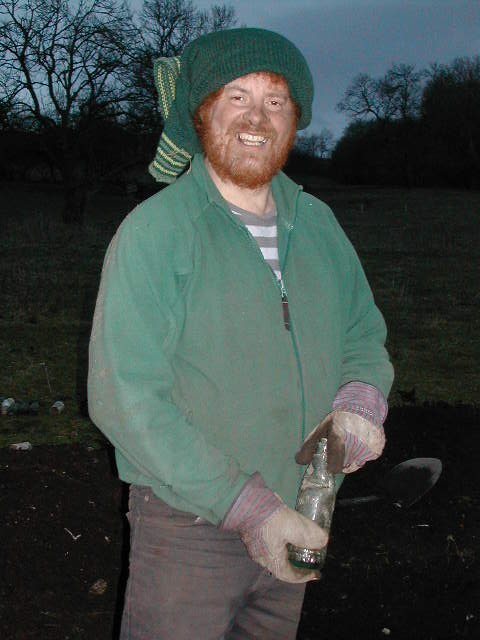 Mr. Grumpy nearly cracks a smile: