01.04.2007

A tip became available at Oswestry in Shropshire at the end of March. It eventually lasted only a few weeks before being closed off by the local authority, but there were signs of it containing some very good stuff. It turned out to be very sparse, with most of the bottles being broken. It was also covered with a horrible clay capping which proved to be very hard going. A pickaxe was a definite requisite for a session on here! We ended the day with a handful of local beers and dozens of necked codds between us. One unlucky digger pulled out a broken Drew of Oswestry ginger:
A general view of the site: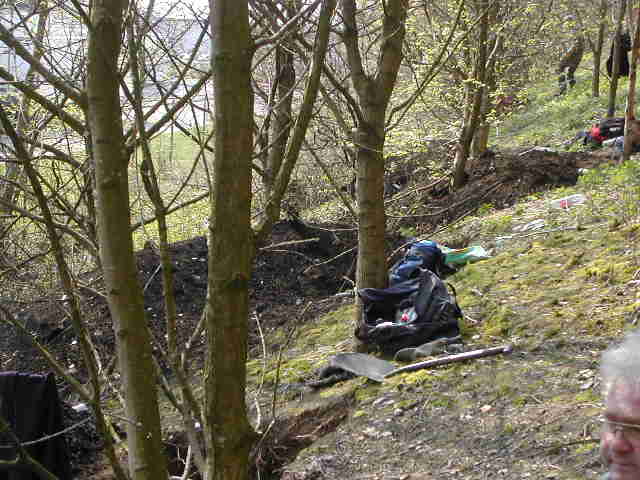 Stephen hard at it cutting through the hard capping: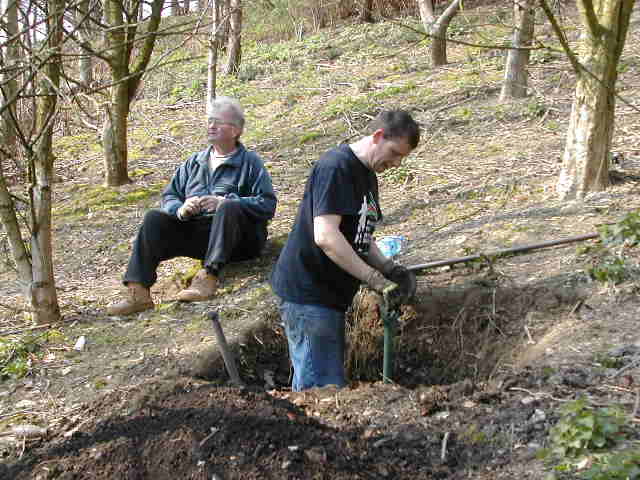 An unlucky find, a Drew of Oswestry ginger: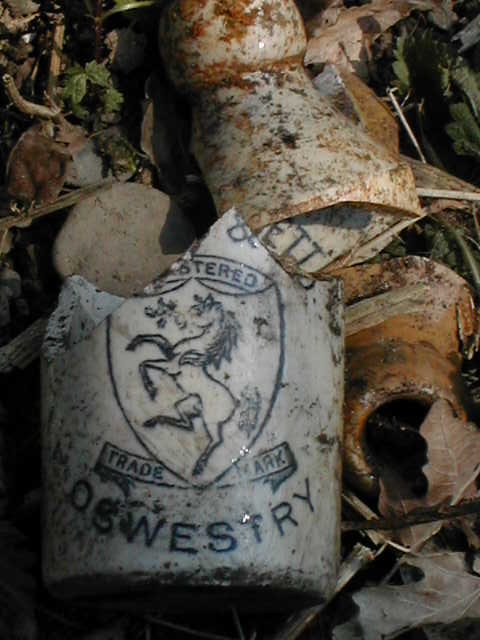 The photograph below shows clearly the sparseness of the tip. This was the result of a full day's digging for one hard working digger. Not much of a reward for all that hard work.